Cooperation with Planet helps Skyglyph to accelerate the whole business cycle of serving customers
31 March 2020
Victor Yermak
Skyglyph, a provider of aerial intelligence platform for agriscience, announces a partnership with Planet, largest earth observation satellite network delivering daily global datasets. The target auditory includes crop protection, seeds, agrochemical companies, and their distributors.
The model of Skyglyph supposes to deliver composite analytics through the platform to customers: from satellites, drones, and even smartphones and ground-based sensors: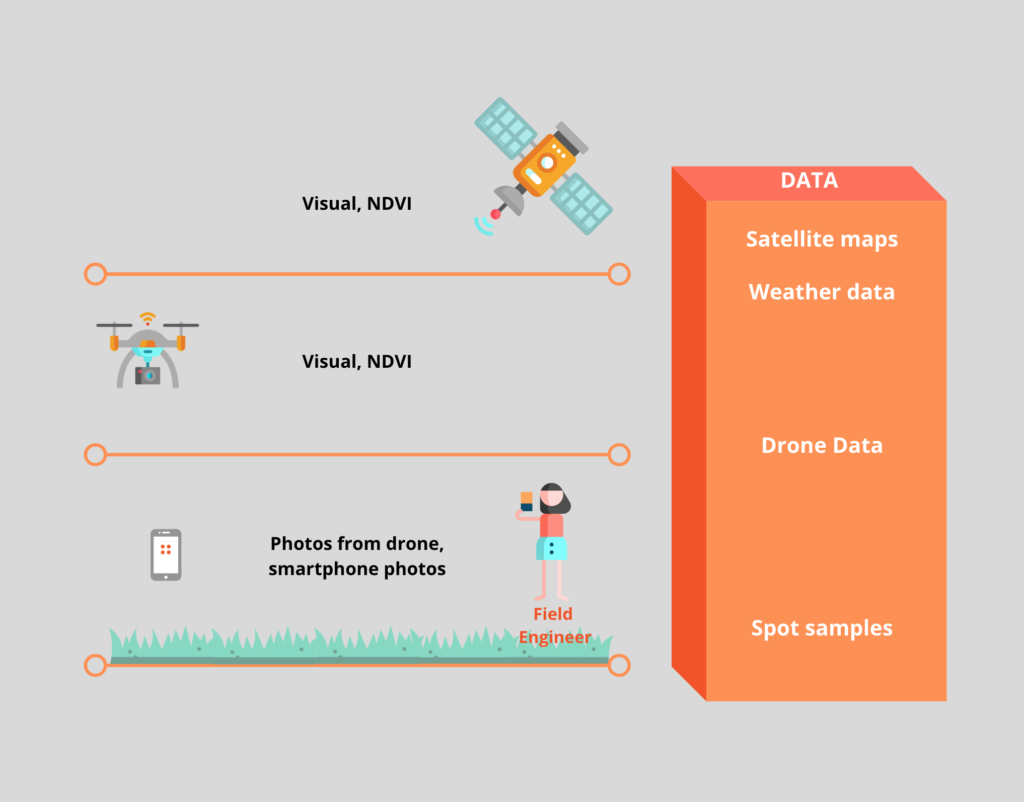 Cooperation with Planet allows Skyglyph to provide monitoring needs of agro assets more precisely.  Daily visiting helps to detect vegetation issues as soon as they occur and act immediately. High images resolution (3 m per pixel) letting users know precisely where to act. Planet-based satellite monitoring greatly improves and speeds up the detection of risky situations in the fields, especially in the spring. With the help of vegetation indices maps, it is possible to track the dynamics of crop development daily and to identify the problem areas in the fields with high accuracy and minimize visits to the fields.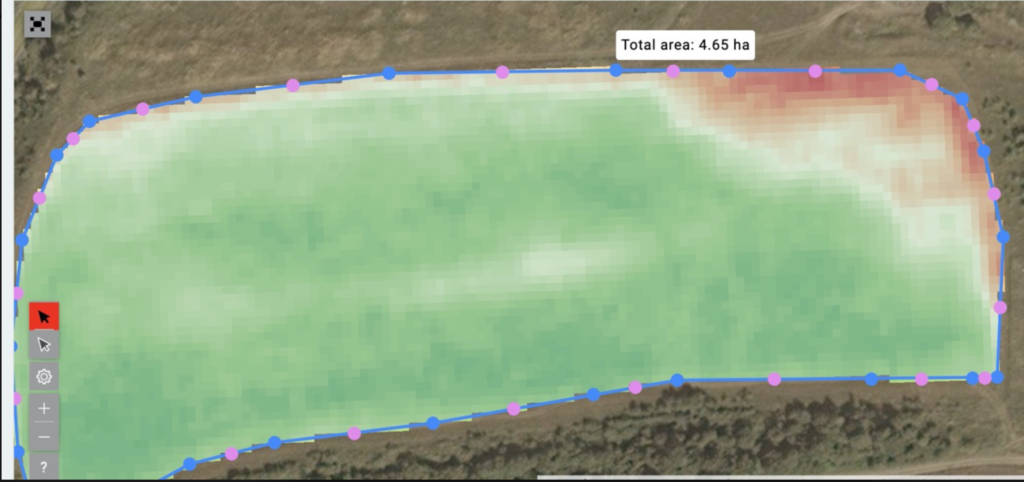 For comparison, below is the same field from the satellite with resolution 10 m per pixel:
This miniature case show, that resolution plays a crucial role in earlier and more accurate identification of stress zones.
Also enhanced high-level Planet- based analysis is available on the Skyglyph platform, including changes detection, object detection and forecasting of dynamic of changes.
Usually, surveyors or Field Engineers spent hours and even days conducting systematic surveys of entire fields to locate and identify problems. The high spatial resolution and global coverage of Planet satellite imaging enable directed field scouting more precisely that saves time and reduces costs. 
Using very simple instruments in Skyglyph, users can create segmented maps to quickly and accurately guide themselves or the farmers to affected areas. Downloading satellite maps and risky zones onto Aeroscouter (mobile application for drone management) happens transparently as a scouting mission and allows Scouter to launch a drone in the field easily by pressing only one button.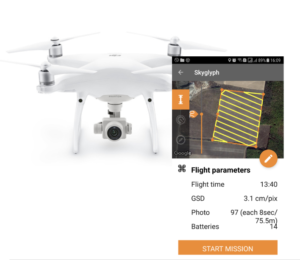 You can explore detailed 2cm per pixel visual orthophoto of the right upper corner of our field with a low density of crop, which was made from drone: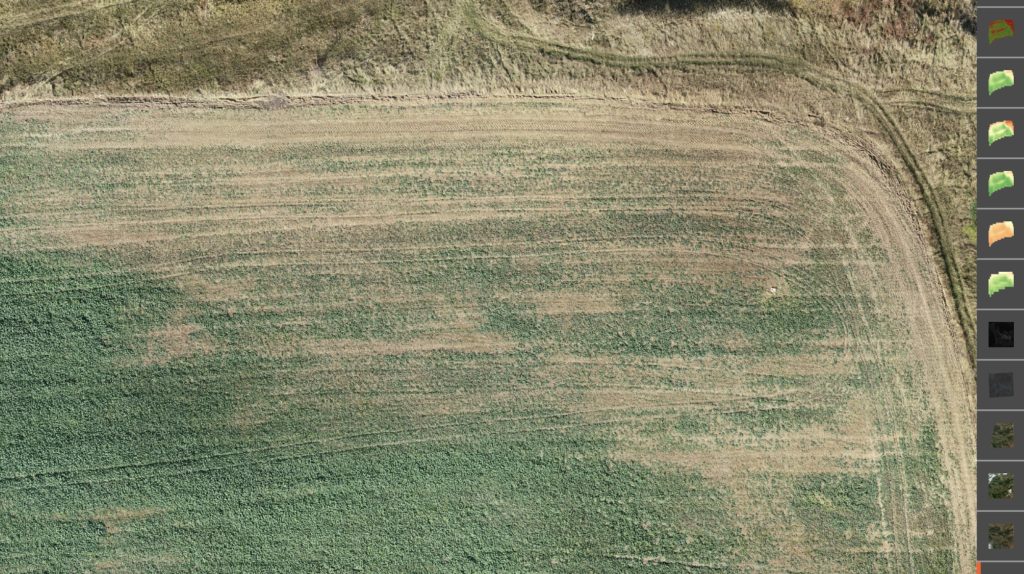 The VARI index, which can be generated directly from visual bandle, shows the precise distribution of risk zones: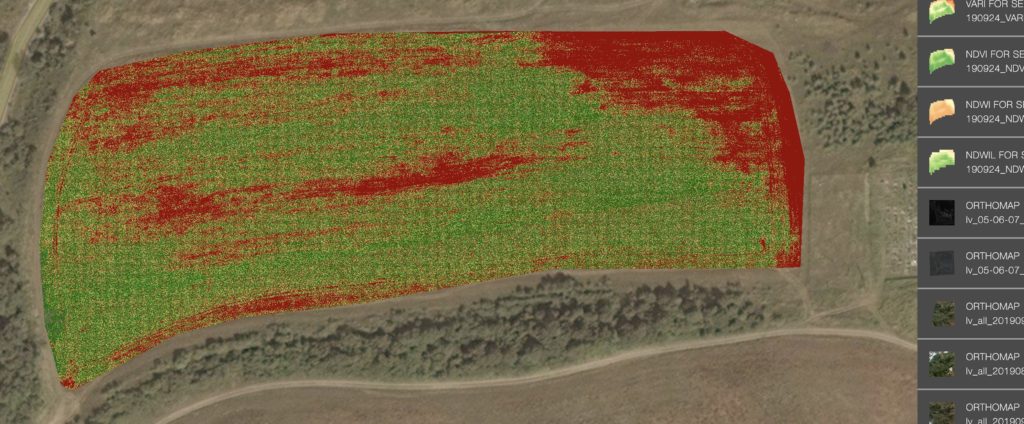 The whole scouting mission by drones runs automatically. Collected results are being downloaded onto Skyglyph cloud for further processing. And again, express analytics allows assessing damaged zones  immediately: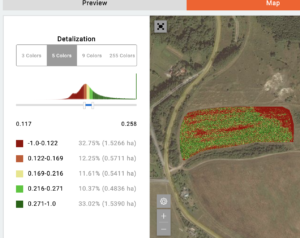 In the same way, GPS-enabled Groundscouter mobile application can be directed by Planet satellite maps. It allows users to go directly to the source of in-field issues with the necessary information at hand and collect visuals (photos) and structured information (problems identified and observed) at the Points of Inspection.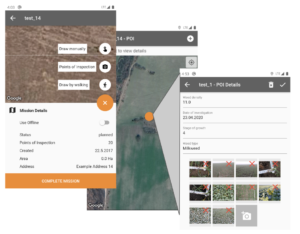 All information collected at the points is placed according to their geolocation on the corresponding satellite maps: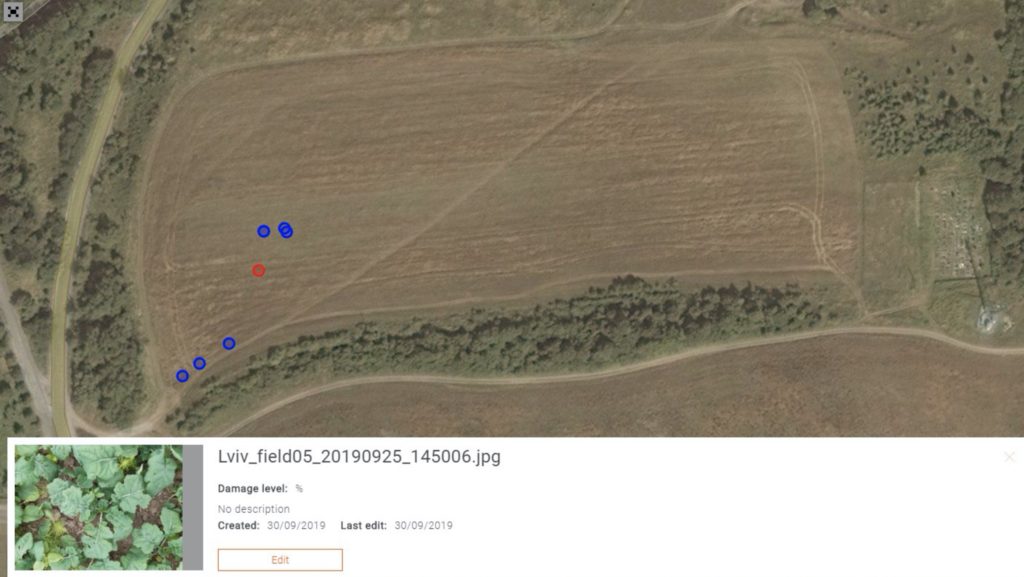 A huge historical image dataset, collected by Planet since 2009, enables historical analysis of soil productivity. Delineating management zones in fields is the first essential step in planning the application of inputs. Vegetation indices calculated from historical imagery can be used to create baselines for in-field variation of crop productivity. 
Such a composite downstream business process allows Field Engineers not only to detect risks earlier but understand the reason more quickly and precisely but also to write out a prescription for crop treatment or protection. 
After this, Planet helps us again to target such prescriptions more effectively. With satellite imagery, growers have a comprehensive overview of their fields that allows them to detect, compare, and verify health issues or growth stages in need of treatment – including the application of nitrogen, watering, fertilization, or pesticide application.
 Further, by referencing in-field imagery data throughout the season, growers can gain an in-depth understanding of how certain actions affected crop production outcomes that year.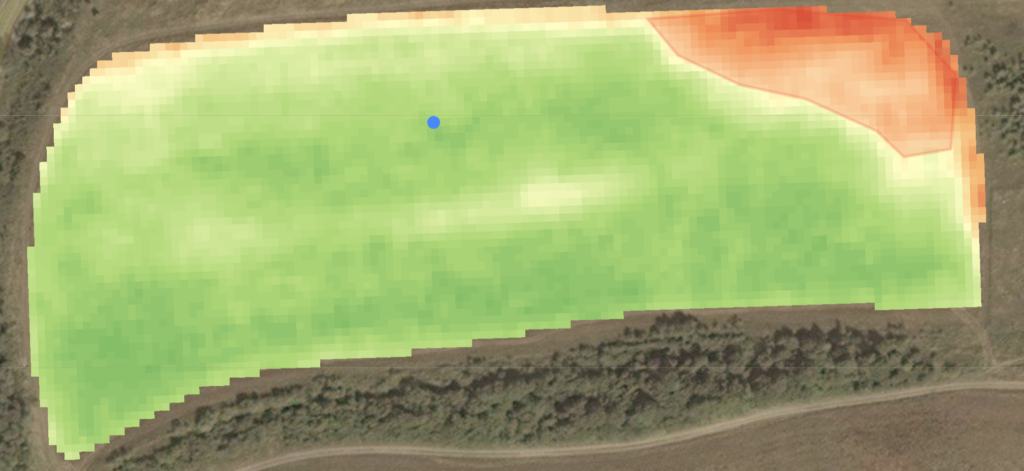 Thus, Planet allows us to significantly accelerate the whole cycle of fields scouting planning and execution, analysis, treatment prescription and control of its result.