Meet our team
Our greatest treasure is our team.
We have come together into challenging adventure to bring the right solution for people.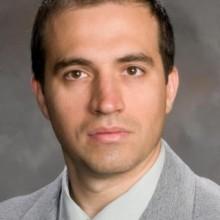 Viacheslav Adamchuk
Technology Ag Advisor, Member of Board
Currently Associate Professor Department of Bioresource Engineering, McGill University.
PhD Agricultural and Biological Engineering, Purdue University.
Has focused on the development and deployment of on-the-go soil sensing technology to enhance the economic and environmental benefits of precision agriculture.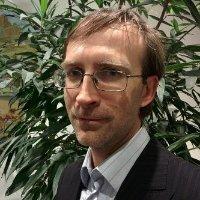 Victor Yermak
CEO, Product Strategy
IT industry veteran with more than 17 years of progressing experience.
Spent 10 years in various leadership roles.
Was responsible for driving development numerous of web products for healthcare, agro, construction, emergency.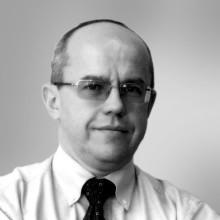 Andrey Shabanov
COO, Strategic Partnership
Entrepreneur, business developer and experienced operational manager.
12 years of experience in building up and developing business process outsourcing services in Eastern Europe and Russia.
International operational management experience in the software and consulting industry, including sales, consulting and support activities.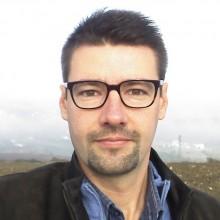 Nicola Vdovenko
Official Representative in Italy
10 years experience in managing B2B sales and business development in Europe, Asia and Africa through distributors, key accounts and OEM partners.
Outstanding experience in selling and promotion of technically complex products and solutions.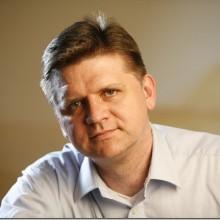 Marcin Mazur
Official Representative in Poland
Seasoned manager with 15 years experience in business development.
Managing B2B sales in Central & Eastern Europe mainly in scope of solutions based on complex IT products.
Last 3 years responsible for leading a successful team in 18 countries including marketing, sales and services.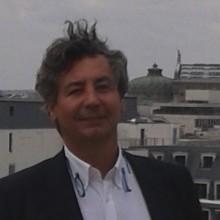 Zoran Mitrovic
Official Representative in Serbia
Sales  Executive with 25 years of managerial and executive experience in International and Domestic Trading, Consulting, Food Technology Services and Construction.
An entrepreneur who built several successful small and medium size businesses in Russia and in Serbia.
Technology&Product Leadership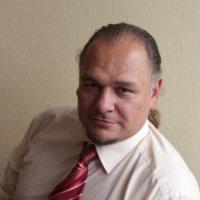 Andrey Dashkiev
R&D Director
Combination of strong engineering background with investment banking experience
Master of Computer Science
15+ years IT experience in industrial companies, startups, holdings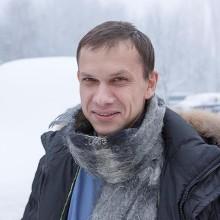 Andrii Melnychenko
Director of Product Development
PhD in Control Systems, Kyiv National Aviation University
More than ten years in IT (ERP, Web Apps)
Product leading of industrial web services for healthcare and constructions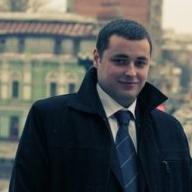 Oleksii Kozulin
Director of Software Development
Overall 7 years experience in IT
Technical leading of complex client-service project including teaching of trainees
Master of science, information security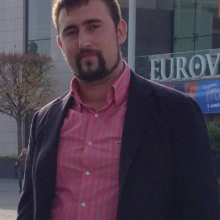 George Burlakov
Lead Software Engineer
7+ years of experience in designing, developing, optimizing and testing large scale web-based applications
Great at using principles of OOP and Design Patterns
Experienced in SCRUM and KANBAN-based development processes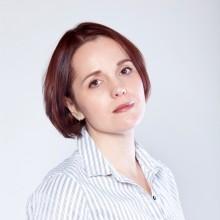 Nataliya Potasheva
Marketing Communications Consultant
Over 10 years in marketing and advertising with the focus on digital marketing
Identity development, strategic planning, campaigns development, operation and control
Careers
We are looking for
Front End Developer
We are looking for an AngularJS Developer responsible for the client side of our service. Your primary focus will be to implement a complete user interface in the form of a mobile and desktop web app, with a focus on working with GIS and performance. Your main duties will include creating modules and components and coupling them together into a functional app. The artistic design will be delivered to you, together with a few HTML templates, but we will ask for your help in regard to animations, CSS, and final HTML output. You will work in a team with the back-end developer, and communicate with the API using standard methods. A thorough understanding of all of the components of our platform and infrastructure is required.
Responsibilities:
Delivering a complete front end application

Ensuring high performance on mobile and desktop

Writing tested, idiomatic, and documented JavaScript, HTML and CSS

Coordinating the workflow between the graphic designer, the HTML coder, and yourself

Cooperating with the back-end developer in the process of building the RESTful API

Communicating with external web services
Skills and Qualification
Proficiency with JavaScript and HTML5

Deep knowledge of AngularJS practices and commonly used modules based on extensive work experience

Experience of work with OpenLayers and integration with GIS (GeoServer, Bing Maps, Google Maps, etc.)

Creating self-contained, reusable, and testable modules and components

Thorough understanding of the responsibilities of the platform, database, API, caching layer, proxies, and other web services used in the system

Creating custom, general use modules and components which extend the elements and modules of core AngularJS

Documenting the code inline using JSDoc or other conventions
Submit your CV to: office@skyglyph.com
Senior Android Developer
3+ year of Android development
Experience with Android SDK, Android Map API V2, RestFullAPI
Experience with CustomTile Providers
Experience of work with a large numbers of objects on map
Understanding of OOP/OOD
Experience with DB design and SQL
Submit your CV to: office@skyglyph.com